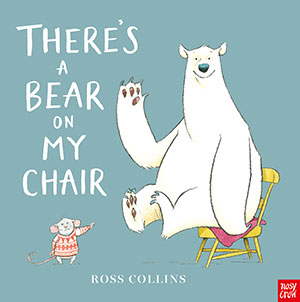 There's a Bear on my Chair
Ross Collins
Nosy Crow
HB ISBN 978-0857633934
PB ISBN 978-0857633941
Poor Mouse! A bear has decided to settle in his favourite chair, and that chair just isn't big enough for them to share. Mouse tries all kinds of tactics to move Bear, from glaring at him and scaring him, to luring him with a pear, but nothing works. Eventually, Mouse gives up. Once Mouse has gone, Bear gets up and walks home...but what's this twist in the tail?
With echoes of Dr Seuss, this joyously illustrated picture book by a multi-award-winning talent is perfect for sharing.
Shortlisted for the CILIP Kate Greenaway Medal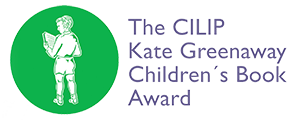 Winner of the Inaugural Amnesty CILIP Honour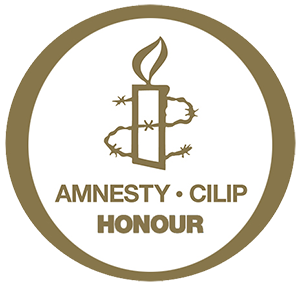 Winner of the UKLA Book Award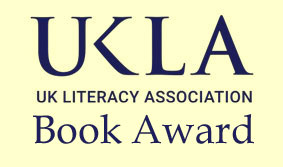 Nicky Parker, chair of the Amnesty CILIP Honour judges, said:
"We are very proud to announce the first ever children's book award to celebrate human rights. The best books are more than plot and character, they give children the empathy and confidence to stand up and shape their world for the better - which children need today, more than ever. It might not be immediately obvious, but thinking about how to persuade a bullying bear to get off your chair can teach children about peaceful protest. There's a Bear on my Chair is packed full of joyous humour: it develops children's empathy and shows how we can protest creatively and peacefully when something is wrong."
BOOKSELLER Editor's Choice!
"Mouse discovers a bear on his favourite chair...cue one extremely grumpy mouse and a very funny story that's a read-aloud must. My six-year-old's favourite picture book of the month."
The Bookseller
'Collins' drawings win laughs with confident, swooping lines and witty details and his sparkling verse has the ring of a nursery classic.'
Publisher's Weekly
'An absolute gem.'
Books For Keeps
'it's a joy from cleverly-crafted end paper to cleverly-crafted end paper.'
Kids Book Review
'Silly, laugh-out-loud fun.'
Kirkus Review
'This stylish, Dr Seussian, laugh-together picture book delights in simple, scanning rhyme, funny lines, a surprise ending and Collins' sure, comical draughtsmanship.'
The Sunday Times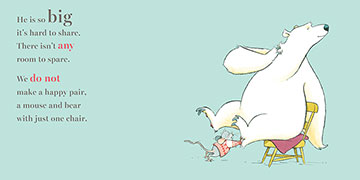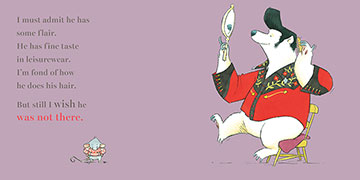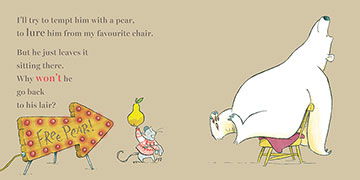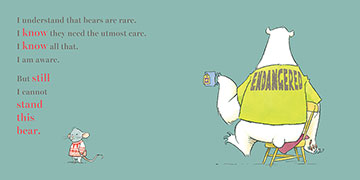 Tom Hardy reads 'There's a Bear on my Chair' on CBeebies'