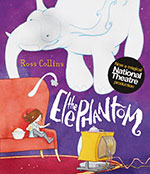 The Elephantom
Ross Collins
Templar
HB ISBN 1-84011-892-X
PB ISBN 978-1848775961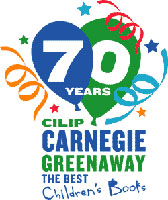 What's a little girl to do when a pesky, mischievous, bothersome elephantom turns up uninvited, and just won't go away?
Parents are no help at all...
But Granny with ghost pets of her own might just have the solution...
The fun phantoms in this book do literally GLOW!
Shortlisted for the Greenaway Medal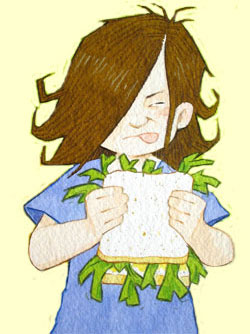 "This wonderful story would be worthy of the late great Roald Dahl himself" Mumsnet
"A very imaginative book of real charm and freshness, rampant with pearly elephants on parade, and beautifully drawn humans. It has a lovely 1980s disco feel, complete with a whiff of Art Nouveau. The illustrations convey a wonderful sense of movement, size and scale and there is so much detail here: every single inch of the page is covered. The inter-generational teamwork conveyed is great, and there are lots of in-jokes to enjoy." Greenaway panel
"I realy enjoyed this story because it was realy humeras and the animals at the little girls granny house they had a lot of detale. My favourite part was when the elephantom pooed in the little girls room." Harry, St. Edmund's RC Primary School, for the Greenaway.
"The book Elephantom is an amazing book with amazing illustrations. The colours that it was painted in when it is shown to the light they glissen. It is really interesting in the way that it was told by the girls point of view. It is really life like and i will never get bored of it, i could read it again and again to my little sisters. I would highly recomend it to little children betweeen the ages of 6 and 11 year olds." Becky, Fernwood Comprehensive School, for the Greenaway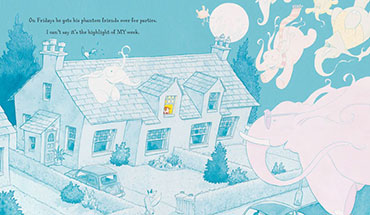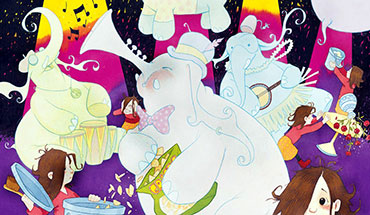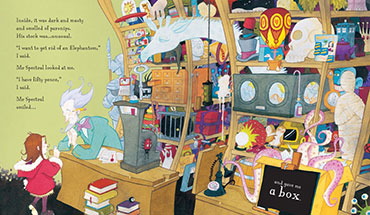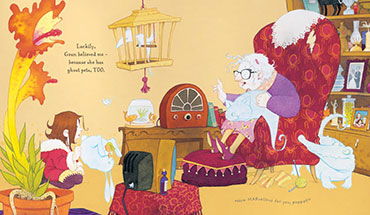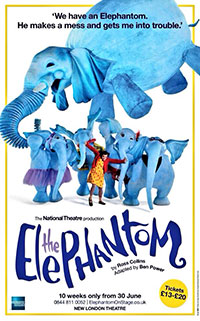 The Elephantom has now been brought to the stage at London's Royal National Theatre by the creative team behind 'War Horse'.
Check out the latest news and info at www.theelephantom.com