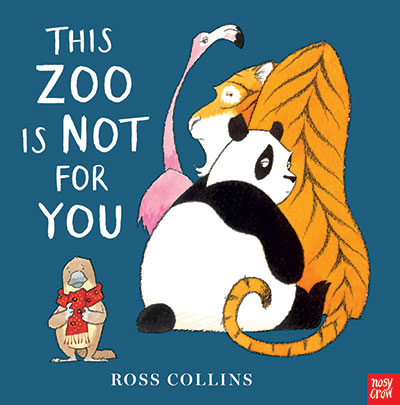 This zoo is not for you
Ross Collins
Nosy Crow
When platypus visits the zoo, the animals all assume he has come about the vacancy and he is swiftly taken through a rigorous interview process. But platypus is far too bland for the chameleons, not nearly graceful enough for the flamingos, and his tricks will never impress the monkeys. So, he leaves. The animals soon regret being so unkind and need to apologise, but . . . what's this? Maybe platypus didn't want to join their zoo after all.. and is that a Platybus outside?
A rollicking rhyming follow up to There's a Bear on My Chair, combining comic misunderstandings with a heartfelt story about acceptance and belonging.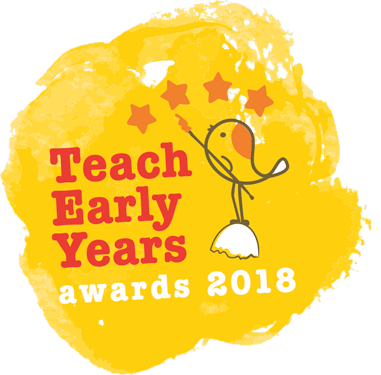 Winner of the Teach Early Years Picture Book Award 2018
"This book is a joy to read! The rhyme scheme works perfectly, rolling off the tongue, whilst a playful sense of humour brings joy to every page. The story asks us to consider how we treat others whilst also spreading an important message about inclusivity and celebrating difference. The illustrations are brilliantly composed and there's plenty to spot on repeat visits too."
Lizzy Stewart : Judge
www.teachwire.net
Longlisted for the 2018 UKLA Award
"Another rhyming delight from Ross Collins - very fun and easy to read aloud - children will love joining in."
School Librarian Journal
"The rhyming text bounces along, making the story great to read aloud...a fabulous story for everyone to enjoy."
The North Somerset Teacher's Book Award 2018
'Big, bold colours together with inviting illustrations and rhyming text draw the reader in to make this a lovely book to give or share. A story of acceptance and belonging'
Carousel
The Observer Book of the Week
'Shot through with -mischief. Told with rhyming couplets with beautifully expressive illustrations, it bounces along, a pleasure to read aloud. Funny but heartfelt and a little bit rock'n'roll. Clearly Collins knows how to throw a good party - young children should find the invitation irresistible.'
The Observer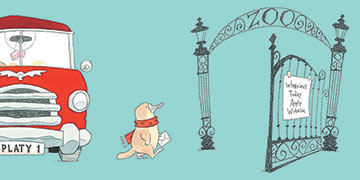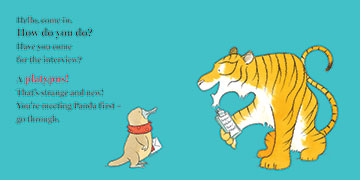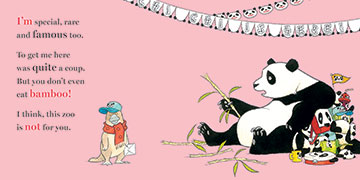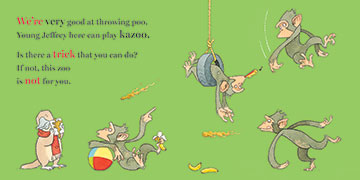 All illustrations on Ross Collins.net copyright of Ross Collins.
No illustration to be used without the permission of Ross Collins or the publisher.
site by defreeze